The BEST way to access your Online Course
If this is your first time logging into the Moodle Learning Environment, run a system check to ensure that your computer meets the minimum system requirements.
A system check ensures that you have the appropriate:
Course required plug-ins, including JavaScript.
Web browser version.
Web browser settings.
Display settings.
You will also need to enable Pop-up windows for moodle.walshcollege.edu within your browser. Please check your browser's settings and enable pop-ups from this site.
Logging into your Moodle course:
Type this address into your internet browser, or click the link to visit:
https://moodle.walshcollege.edu
(Be sure to add this site to your "Favorites" or "Bookmarks")

Click the "Click to Login" button. You will be asked for your Walsh College username and password. If you need assistance logging in, you can contact the Walsh College Help Desk by calling 248-823-1350. If you have forgotten your password, or you wish to reset your password, please visit https://passwordreset.walshcollege.edu or click the "Reset Password" link. You will need to know your Walsh ID for this process.



Note: passwords are case sensitive. Your Moodle username and password is the same as your Walsh College Portal username and password.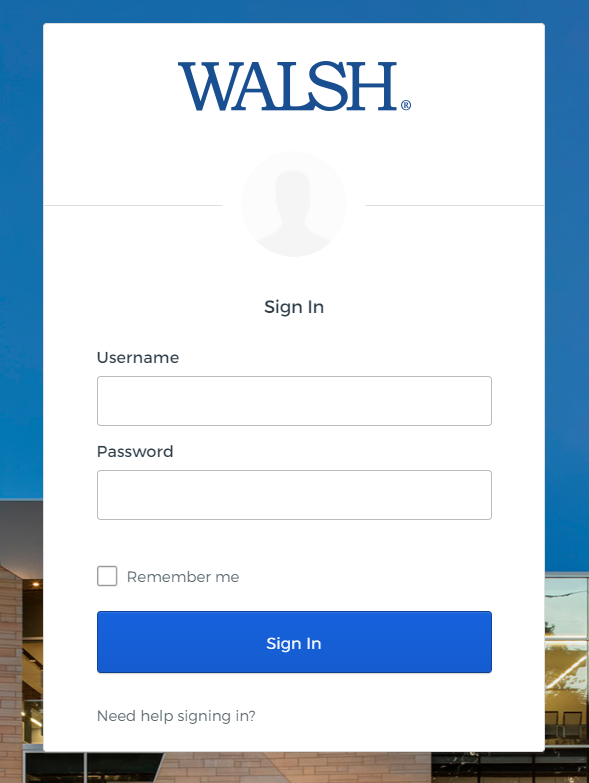 Remember, it is vital to the success of your online coursework for you to always remember your username and password.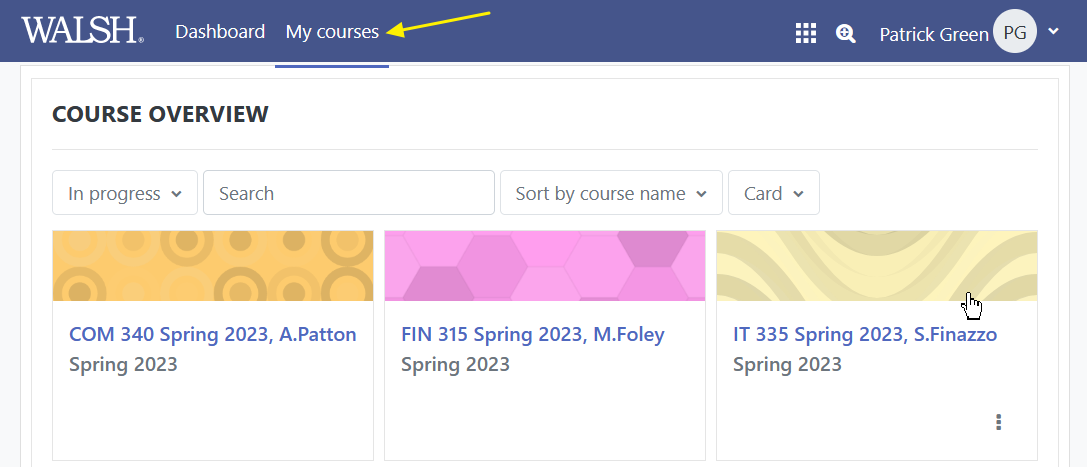 Once you are logged in, you will be brought to the "Dashboard" which is the landing page in Moodle.

From the Dashboard, click on My courses.

On My courses, you will see a list of your available courses. To access your course, click the name of the course you'd like to enter.
Technical support:
If you run into an error within your course and need technical support, click the Help Menu located in the upper right hand corner next to your name and then click "Submit Help Request". This will bring you to the Office of Information Technology's Support Request Form. While support is available 7 days a week, you may not receive immediate assistance. You will, however, receive a reply within the next 24 hours.
If you have difficulty logging into Moodle, your Walsh Email, or the Portal, you should contact the Office of Information Technology. The IT Help Desk can be reached at (248) 823-1350, or helpdesk@walshcollege.edu.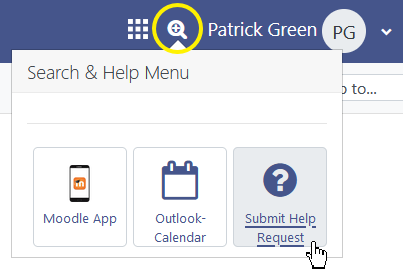 © Walsh College, All rights reserved